NDMC official says no major changes in 2023 borrowing plan, focus on refinancing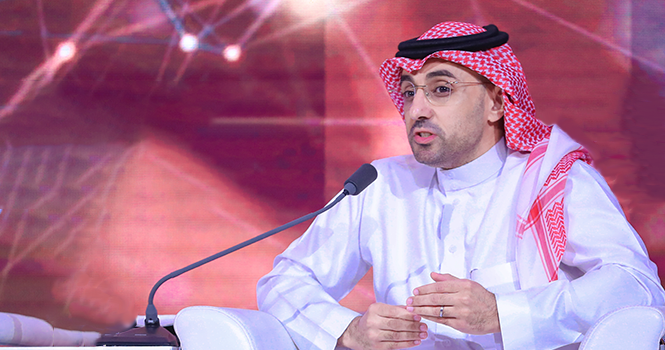 Hani AlMedaini, CEO of National Debt Management Center
---
Saudi Arabia's annual borrowing plan for 2023 has no substantial changes compared to last year, Al Arabiya TV reported, citing Hani AlMedaini, CEO of the National Debt Management Center (NDMC).
However, more focus will be placed on the refinancing activities due to the limited financing needs, he added.
AlMedaini also indicated that Saudi Arabia will take the chances of proactive financing and early bond-buying to manage risks related to high-interest rates in local and international markets, in addition to the refinancing risks.
The domestic market is one of the government's funding channels, as the Kingdom has long invested in developing the local market in cooperation with the Capital Market Authority (CMA) and the Saudi Central Bank (SAMA). The aim is to boost the local debt market, fulfill the government's funding needs and render the market an additional channel for the public and private sectors.
The Saudi market was optimally managed in 2022, AlMedaini noted.
He added the fourth quarter witnessed foray into global markets, and $10 billion was injected in such markets in early 2023 to leverage on the significantly improved international markets compared to last year.
There is a high degree of coordination among NDMC, SAMA and the Ministry of Finance to ensure the refinancing options and the balance between local and international borrowing.
AlMedaini expected no major changes in the external debt portfolio compared to the domestic debt, indicating that more focus will be redirected to bonds, sukuk and alternative financing, in line with the global market conditions.
Over the past years, Saudi Arabia has taken several measures to hedge against interest rate shocks, including long-term issuances of more than 30 years since 2016. This increased the average life of the debt portfolio, reaching nine and a half years maximum. Accordingly, the principal payment ratio is less than 10%.
He added that this requires the interest rate to constantly increase for three to five years to impact the cost of financing, which will definitely protect public finances from interest rate-related financial shocks.
AlMedaini stated that fixed-rate loans exceed 85%, and will likely reach 90%, as some variable-rate loans will mature and boost the debt portfolio. In addition, Saudi Arabia has started proactive financing activities since 2021 and will continue through this year or in the medium term.
Minister of Finance, Mohammed Al-Jadaan, approved, on Jan. 25, the annual borrowing plan for 2023, which estimated Saudi Arabia's financing needs at nearly SAR 45 billion, Argaam reported earlier.
Call Request