PIF cuts holding of US equities to $43.6 bln in Q1 2022
17/05/2022
Argaam Special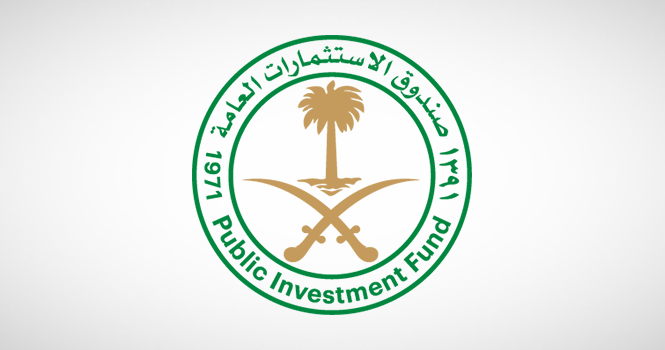 Logo of PIF
---
The Public Investment Fund (PIF) reduced its holding of US equities from $55.9 billion in Q4 2021 to $43.6 billion in Q1 2022, according to a Securities and Exchange Commission filing.
The Kingdom's sovereign wealth fund cut its stake in three companies, namely Visa Inc, Plug Power, and Walmart.
On the other hand, the fund raised its stake in four companies, namely Take-Two Interactive, PayPal, Alibaba, and Farfetch Ltd.
In addition, PIF invested in five new companies and exited from only one company, as the following table illustrates the fund's holding of US equities at the end of Q1 2022:
PIF Investment Details

Company

Equity by end of Q4 2021

('000 shares)

Value by end of Q4 2021 ($ mln)

Equity by end of Q1 2022

('000 shares)

Value by end of Q1 2022 ($ mln)

Change ('000 shares)

Lucid Group

1015252.52

38630.36

1015252.52

25787.41

--

Activision Blizzard

37870.00

2519.49

37870.00

3033.77

--

Uber

72840.54

3054.20

72840.54

2598.95

--

SPDR Utilities Sector

32986.50

2361.17

32986.50

2456.18

--

Electronic Arts Inc

14210.00

1874.29

14210.00

1797.71

--

Take-Two Interactive

5640.00

1002.34

11414.68

1754.89

5774.68+

Live Nation

12565.17

1503.92

12565.17

1478.17

--

Carnival

50830.93

939.86

50830.93

1027.80

--

Cummins Inc

1800.30

392.72

1800.30

369.26

--

Visa Inc

1758.78

381.15

1428.78

316.86

(330.00)

Automatic Data Processing

1481.84

365.39

1481.84

337.18

--

FedEx Corp

1127.43

291.59

1127.43

260.88

--

MultiPlan

51250.00

227.04

51250.00

239.85

--

Air Products & Chemicals

727.34

221.30

727.34

181.77

--

Avery Dennison Corp

848.66

183.79

848.66

147.64

--

ProLogis

814.72

137.17

814.72

131.56

--

Plug Power

9827.36

277.42

5670.92

162.25

(4156.44)

NovaGold

16137.70

110.70

16137.70

124.74

--

Walmart

1658.00

239.89

790.24

117.68

(867.76)

Ballard Power Systems

9709.90

121.96

9709.90

113.02

--

Alibaba

697.07

82.80

1035.68

112.68

+ 338.61

PayPal

677.73

127.81

910.93

105.35

233.2+

Pinterest

4052.16

147.29

4052.16

99.72

--

Shopify

125.00

172.17

125.00

84.50

--

Compute Health Acquisition

7500.00

74.55

7500.00

74.25

--

Pinduoduo

1539.39

89.75

1539.39

61.75

--

Beijing Ltd.

317.68

86.07

317.69

59.92

--

Hyzon Motors

8033.48

52.14

8033.48

51.33

--

Coupang Inc

2857.14

83.94

2857.14

50.51

--

Farfetch Ltd.

3314.19

110.79

3314.20

50.11

3011.42+

MultiPlan W EXP 02/13/202

2500.00

3.18

2500.00

2.76

--

Just Eat Takeaway.com

2750.98

. 2960

--

--

(2750.98)
PIF's new investments

Company

Equity ('000 shares)

Value ($ mln)

Carnival

40000.00

83.90

Babylon

35410.79

137.75

SIGNA Sports United NV

5000.00

40.00

Meta platforms

418.66

93.09

Sea Ltd

239.44

28.68
Call Request