These companies are yet to disclose 2022 financial results
30/03/2023
Argaam Special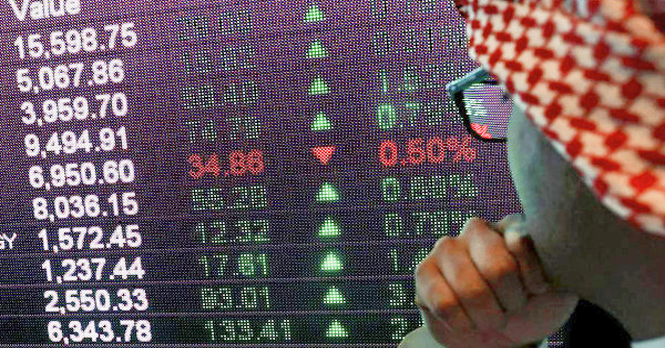 Tadawul trading screen
---
The official deadline for 2022 earnings season ends today, March 30, as set by the Capital Market Authority (CMA).
As many as 174 Tadawul-listed firms disclosed their financials, while 21 companies have not yet disclosed their results, excluding those with different fiscal years.
Four out of 18 REITs disclosed their annual financial statements.
In Nomu-Parallel Market, 46 firms announced their results, with seven firms and one REIT remaining.
The following table reveals the companies that have not yet disclosed their Q4 2022 financials:
REITs yet to Disclose Q4 2022 results
Alinma Retail REIT
AlAhli REIT Fund 1
Riyad REIT
Al Maather REIT
Bonyan REIT
Taleem REIT
Jadwa REIT Al Haramain
Jadwa REIT Saudi
Derayah REIT
SIDCO Capital REIT
SICO Saudi REIT
Musharaka REIT
Mulkia REIT
MEFIC REIT
Nomu-listed Companies Yet to Disclose Q4 2022 Results
National Building and Marketing
AlJouf Mineral Water
Tibbiyah
Knowledge Tower
Bena Steel
KnowledgeNet
WAJA
Alwaha REIT
The following table shows the classification of companies that disclosed or have not disclosed their Q4 2022 financials in terms of status and fiscal year:
Details of Companies' Disclosure of Q4 2022 Financials

No. of companies that disclosed financials

174

No. of companies that have not disclosed financials

21

No. of REITs that disclosed financials

4

No. of REITs that have not disclosed financials

14

No. of companies with different fiscal years

10*

No. of companies suspended from trading on failure to disclose financials

1

No. of companies that disclosed financials in Nomu

46

No. of companies that have not disclosed financials in Nomu

7

Nomu REITs

1
*Makkah Construction excluded for the change of its fiscal year
Call Request