Al Arabia starts trading on Tadawul today; sixth listing in 2021
15/11/2021
Argaam Special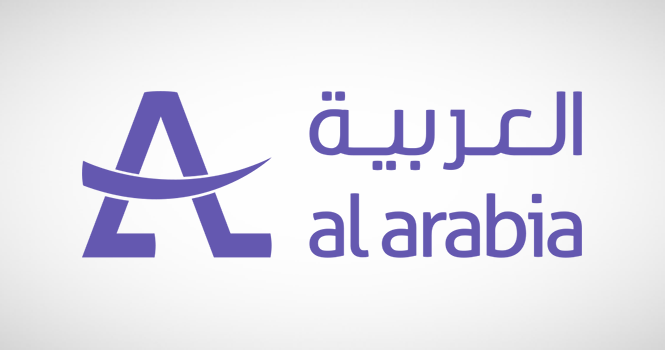 Logo of Arabian Contracting Services Co. (Al Arabia)
---
Arabian Contracting Services Co. (Al Arabia) starts trading on the Saudi Exchange (Tadawul) today, Nov. 15, under the Media and Entertainment industry group, with the symbol 4071.
The daily price fluctuation limits of +/-30% and static price fluctuation limits of +/-10% will be applied during the first three days of the listing. From the fourth trading day onwards, the daily price fluctuation limits will revert to +/-10% and the static price fluctuation limits will no longer apply.
This is the sixth initial public offering (IPO) on Tadawul in 2021, following Alkhorayef Water & Power Technologies Co. on March 1, Theeb Rent a Car Co. on March 29, Tanmiah Food Co. on Aug. 4, Arabian Internet and Communications Services Co. (solutions) on Sept. 30, and International Company for Water and Power Projects (ACWA Power) on Oct. 11.
The Saudi market saw three IPOs in 2020, namely Dr. Sulaiman Al Habib Medical Services Group in March, Amlak International for Real Estate Finance Co. in July, and BinDawood Holding in October.
The new listing will bring the total number of the Tadawul-listed companies to 189, excluding the 17 real estate investment traded funds (REITs).
The company offered 15 million shares at SAR 100 each, or 30% of capital, of which 90% and 10% were allocated for institutional and retail investors, respectively.
The company's institutional offering was 126.6x oversubscribed, whereas the retail offering was 1.480% oversubscribed. More than 650,000 subscribers invested over SAR 2.2 billion, and a minimum of two shares were allotted to each subscriber.
Company Profile:
Al Arabia was established as a Saudi joint stock company in Riyadh in 1983, and was converted into a closed joint stock company in 2006. The company's current capital stands at SAR 500 million.
The company's business includes setting up and operating outdoor advertising billboards, including roadside advertising and indoor advertising.
In the roadside advertising, the contracting services provider participates in the tenders organised by various secretariat, municipalities, and government agencies in all provinces and Saudi cities to lease and invest in the many sites belonging to these agencies and secretariat by installing billboards in them and selling these billboards' advertising spaces to their clients.
The firm recently expanded its business by entering the indoor advertising market. In this regard, it entered into a number of exclusive contracts with the owners of commercial centres in different regions within the Kingdom.
Customers:
The company's customer base mainly includes media buyers, advertising agencies, and major firms, which the company undertakes their advertising campaigns directly.
Revenue by Customer Category in 2020

Customer category

Revenue (SAR mln)

Percentage of Total

Revenues

Media Buyers (MBUs)

334.4

67%

Direct Advertisers

110.6

22%

Direct Governmental

Clients

26.9

6%

Other

25.7

5%

Total

497.6

100%
Company Profile

Company

Arabian Contracting Services Co.

Market

Saudi Exchange (Tadawul)

Core Activities

Setting up, operating and maintaining outdoor advertising billboards, specifically roadside advertising and indoor advertising.

Capital

SAR 500 mln
Engineer Holding Group Co. is the biggest shareholder in the company after the IPO, with a 65% stake.
Company Shareholders

Shareholders

Ownership

Number of shares

(mln shares)

Ownership%

Engineer Holding Group Co.

32.50

65.00%

MBC Group Holdings Co.

2.50

5.00%

Public

15.00

30.00%

Total

50.00

100%
Call Request