Royal Commission for AlUla signs tram's design agreement
---
The Royal Commission for AlUla (RCU) signed an agreement with Systra to design AlUla Tram in a move to enhance AlUla's comprehensive development. The tram will connect several stations and routes, including the historical heritage sites.
The announcement of the design agreement coincides with Crown Prince Mohammed bin Salman's national aspirations and priorities for the research, development and innovation sector in the Kingdom over the next two decades. These priorities cover human health, the sustainability of environment and basic needs, leadership in energy and industry and future economics.
AlUla tram is a key project in AlUla's The Journey Through Time masterplan and a main pillar of the city's development program, which aims to turn AlUla into a global destination for travelers offering heritage, nature, art and culture, in line with Vision 2030.
Through the tram project, the RCU aims to enhance the sustainability of mobility, and reduce crowd and noise.
The 50-kilometer tram runs from AlUla International Airport in the south to Hegra city in the north.
The design of the project's initial phase is expected to be complete in 2023. The tram will serve several routes.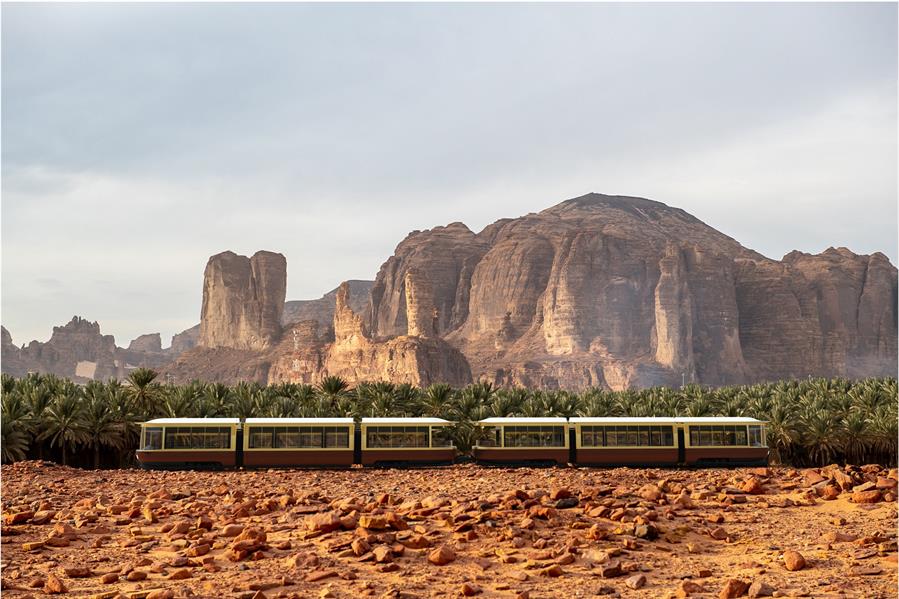 Call Request