Crown Prince, Chinese President attend signing of agreements, MoUs
Crown Prince receives Chinese President
---
Saudi Crown Prince Mohammed bin Salman received today, Dec. 8, Chinese President Xi Jinping at the Royal Court in Al-Yamamah Palace, Riyadh.
The two leaders witnessed the signing of several agreements and memorandums of understanding (MoUs) between both countries, SPA reported.
Some MoUs were inked on hydrogen energy, the encouragement of direct investment between the two nations and education of Chinese language. A memorandum of cooperation was also sealed on housing, state news agency SPA reported.
The two countries also signed an agreement for harmonization between Vision 2030 and Beijing's Belt and Road Initiative.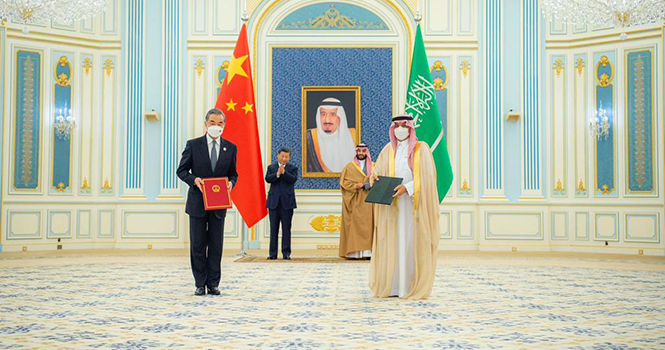 Call Request